December 3rd, 2013 by Daniel Szabo
Help save bees and win free bee stuff!
You have until December 12th, 2013 to tell Canada's Pest Management Regulation Agency (PMRA) that you have reviewed the evidence and are concerned about the serious threat neonicotinoid pesticides pose to bees, other pollinators, our ecosystem and our food and water.
Sierra Club Canada has made it easy to act now by providing this email form ready for you to fill out and send to the PMRA! You can also email the PMRA directly, but be sure to send your name, phone number and email address along with your comments so that they count. The Ontario Beekeepers' Association provides more details here.
The Ontario Beekeepers' Association is calling bee lovers to action. These are the FAQs and this is our story.
Every Like, Share, or Comment on this Facebook post, and every Retweet or Reply to this on Twitter is automatically entered in a draw for a chance to win Beewax Candles, Beeswax Lip Balm and Lip Shimmer, and Bee-Shirts donated by Szabo Queens!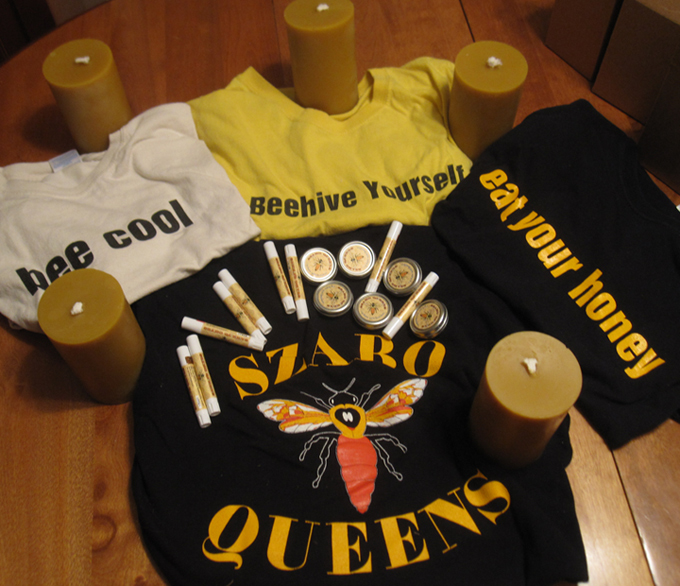 This offer ends midnight December 11th and we will contact the winners via a Facebook or Twitter message. There will be three lucky winners!
This is yet another Ontario Beekeeper's story (brought to you by the OBA):